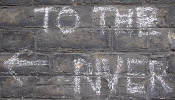 Mogi Lab. at U-Tokyo
Cognitive neuroscience laboratory at The University of Tokyo, Graduate School of Arts and Sciences since April 2022.
Department page

Class
広域システム科学特別講義II
Spring Semester, Tuesday, 3rd period
13:00 - 14:45
April-11,18,25, May-2,9,16,23, June-6,13,20,27, July-4,11 (2023),Tuesday
Komaba campus, 1-109
Information for visitors
Tuesday, 15:00 - 17:00
contact us before visiting: kenmogi @ qualia-manifesto.com (please delete space)
Introduction and Reseach
We are committed to deciphering the enigmas posed by the ever tantalizing[2] brain.
We believe that capacities of the brain is unique beyond what are achievable by artificial intelligence systems.
The laboratory was at the Tokyo Institute of Technology, and Sony Computer Science Laboratories.
Research themes include active vision, sensorimotor coordination, body image, memory dynamics, emotion, spatial memory, one-shot learning, pre-linguistic cognitive development, language, social interaction, facial perception, neuroeconomics, neuromarketing, subjective time, spontaneity, qualia, consciousness, among others.
References and notes
[1] "To the river" is taken from a graffiti written on a stone wall near the Trinity college, Cambridge, U.K.
[2] When we solve one problem, we become aware of a hundred others.
[3] Laboratory ethos:"Once a member, always a member"
[4] Open to visitors by appointment
Contact
Enquiries should be addressed to
Ken Mogi kenmogi@qualia-manifesto.com